Fibre2Fashion Presents
Sustainability Conclave 2022
Lead the GREEN scene
Knowledge Partner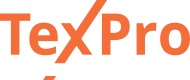 June Goes GREEN
Sustainability - it isn't just an option anymore, but our best bet for the future. Over the years, the concept has evolved and is now increasingly becoming a part of business processes and thinking. It is no longer an elusive abstract concept mutually exclusive from profitability.
The sustainability call for textile, apparel, and fashion industry will involve a rethinking on all three aspects - technology, consumer demand and supply chain (sourcing). Financial constraints also remain a major problem, particularly in the less-advanced countries. The COP26 summit gave an opportunity to the industry to reflect on its darker side, and perhaps gave a clarion call for all stakeholders to participate for a sustainable future.
With this context, Fibre2Fashion brings its first ever Sustainability Conclave to bring the industry together on this subject. This will provide a platform to organizations and brands in the textiles-apparel-fashion industry to showcase their sustainability efforts to the world. This is our way to celebrate World Environment Day on June 05th and take one step closer to a better tomorrow.

We invite brands, manufacturers & producers, compliance, testing & certification bodies, associations, and government bodies to participate in this ambitious conclave that seeks to chart a pathway towards sustainability and mitigating the chaos accentuated by the climate crisis.
Read more
Virtual Summit
Tracking the Sustainability Pulse
Our stand-out event in the Sustainability Conclave 2022 - a two-day virtual conference bringing together global corporate leaders and experts from the textile-apparel-fashion industry on a single platform, to share their knowledge, ideas & insights on illustrative themes like:
Efforts towards responsible sourcing and material innovation

Reducing emissions footprint from manufacturing

Government policies to scale sustainability efforts

Certifications, standards, and compliances