About Us
We Simplify Supply Chain & Vendor Management Digitally
For Fashion & Textile Enterprises
Founded by 3 IIT-Alumni, Bizongo is a well-funded organisation backed by internationally acclaimed investors, having raised$55 Mn in funding. We enable faster scalability for enterprises with our 3 core pillars of value addition, namely, Supply Chain Financing, Digital Vendor Management & Supply Chain Automation. On the strength of our 1100+ partner manufactures & 100+ export-ready factories, we are currently serving 110+ happy enterprise customers.
Services
Supply Chain Financing
Strengthen Your Vendor-Network & Scale Limitlessly
We Pay Your Vendors Early, Increase Your Cash Flow & Enable Cash Savings
Ensure Early Payment to Your Vendors
Bizongo helps you clear payments with your vendors within 3 working days from receiving the proof of delivery. This facility is completely collateral-free & requires minimum documentation from the vendors. The increased cash flow in turn helps your vendors in planning for faster growth.
Grab Savings via Cash Discounts
Bizongo creates new opportunities for your vendors by enabling better payment terms and secures cash discounts for you typically to the tune of 2%.
Consolidate Your Vendors on a Single Platform
Onboard your vendors onto Bizongo's proprietary digital platform to get 24/7 supply chain visibility & tracking, streamlined documentation, and dedicated service through a single point of contact. With our AI-powered analytics we ensure enhanced efficiency, quicker turn-around & better production/inventory planning.
Enjoy Prioritized Service
With Bizongo enabling the desired efficiency in the entire procure-to-pay process, you can rest assured that your needs would always be vendors' top priority.
Digital Vendor Management
Multiple Vendors, Numerous Operations, 1 Unified Solution
We ensure that your material reaches you On-time & In-full
Single Point of Contact
Consolidate all your vendors under one roof. Manage POs, invoices, deliveries, catalogue & inventory with ease on our digital platform. Moreover, get access to a dedicated support team that will help simplify your procurement operations at all times.
Single Source of Truth
Get real-time updates & reports on orders & inventory with total visibility of operations & 24/7 tracking of deliverables. With our AI powered insights, your procurement will get more efficient with every new order.
Vendor & Price Discovery
Get access to our vast network of 1100+ verified vendor partners & ensure procurement at the best price points. We typically help enterprises reduce their total cost of ownership by upto 10%.
Digital Catalogue Management
Manage your entire catalogue online on our platform which is built to accommodate your scale & complexity.
Supply Chain Automation
Efficient & Uninterrupted Supply Chain Operations
Experience hassle-free operations with Bizongo's inventory auto-replenishment system
Automate Demand & Production Planning
Utilize Bizongo's live inventory tracking system & past intelligence to implement real-time dispatches basis demand. Eliminate the minutest chance to run out of stock.
Optimise Inventory Management
Use Bizongo's auto-replenishment model to avoid overstocking or understocking. Ensure 100% product availability while reducing your inventory by upto 50%.
Streamline Procurement Operations
Ensure timely production plans to vendors and systemise the communication with logistics partners digitally. Our interventions typically shorten the procurement lead-time by 30-40%.
Implement Intelligent Warehousing Solutions
Get free consultation from our in-house experts to optimize warehouse space. Save on inventory costs by maintaining inventory at Bizongo & vendor warehouses.
Client Testimonials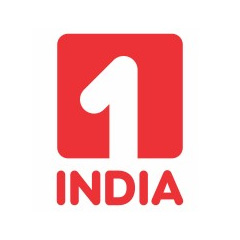 We were really glad to have collaborated with Bizongo. With 100+ stores across the nation, managing vendors, their payments & at the same time tracking orders efficiently for 50L+ customers can get complex & tiresome. Bizongo's entry into the system gave us end-to-end supply chain solutions that enabled us to handle vendor consolidation, POs, order deliveries, & inventory planning, all in one place. It improved our cash flow, offering us the liberty to better utilize our working capital. We look forward to growing our partnership in the future.
JP Shukla
CEO & MD, Nysaa Retail Pvt Ltd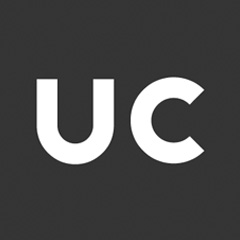 When the pandemic hit, Urban Company's daily operations came to a sudden halt. Resuming the services and bringing their professional partners back on track was crucial. Ensuring community safety alongside was pivotal too. Bizongo's agile digital supply chain solution fit in perfectly as per their requirement. It ensured that each and every service professional was equipped with safety kits while visiting the customers. To fulfil this, Bizongo delivered 70,000+ safety kits to the doorsteps of these professionals across the country to 1500+ pincodes.
Aman Chitkara
Manager, Product Procurement & Supply Chain, Urban Company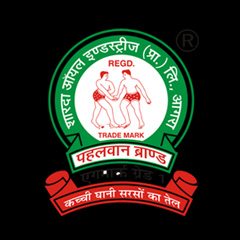 We have been working with Bizongo for the past 2-3 years & the experience has been amazing. The packaging procurement services provided by them have seamlessly flown into our system & have been very helpful. Right from ease in vendor discovery to pricing, the processes have been all smooth. It's very convenient to choose from the pool of vendors Bizongo has. The pricing is also always very competitive. Even during the pandemic they have managed to support us fully & provide best-quality packaging in time & at the right cost. We look forward to more opportunities to grow our business with Bizongo in future.
Ankit Gupta
Director, Sharda Oils