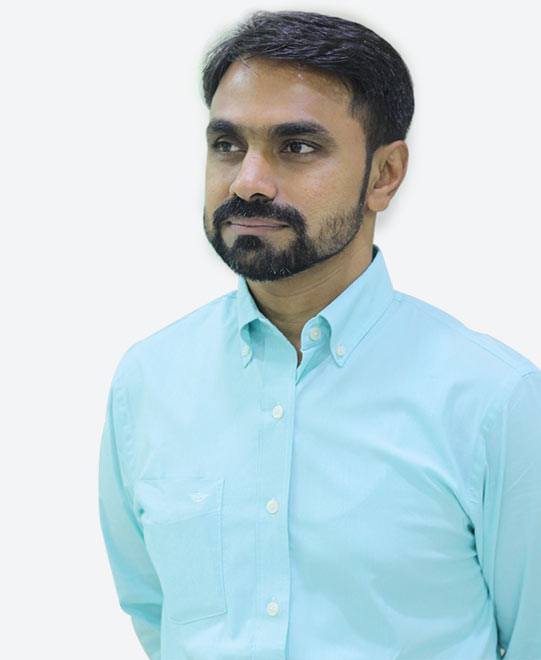 From the Management's Desk
Avinash Mane
Commercial Head, South Asia
Lenzing has been pioneering the cause of sustainable and performance driven textile solutions globally. Sustainable fashion and innovation have seen a tremendous growth over the past few years everywhere.
Brands and retailers have been implementing environment friendly products and practices in their manufacturing processes, aiming to minimise carbon footprint, and eliminate the use of toxic ingredients.
This change has shown a positive uphill growth towards sustainable living. We aim to provide our expertise in global innovation through associations as we have been doing over the years.
Strategy
Sustainability Strategy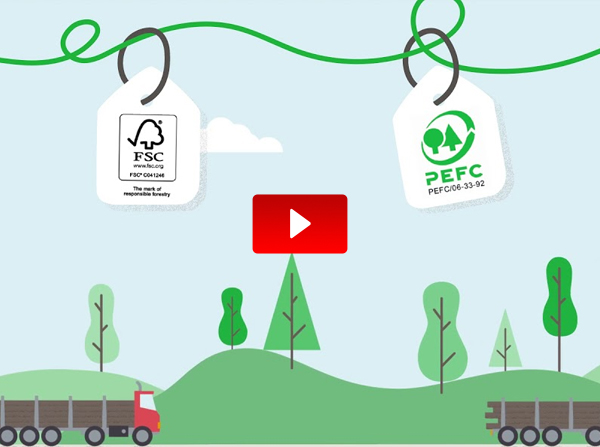 At Lenzing, we look beyond fibers and take responsibility for our children and grandchildren by standing up against the troubles of our time. This attitude is part of our strategic principles.
Our ambitious climate target represents an important component of our strategy and our responsibility to future generations. In the 2019 financial year, we became the world's first producer of wood-based cellulosic fibers to make a strategic commitment to dramatically reducing our carbon footprint and cutting our emissions per ton of product by 50 percent by 2030. We intend to achieve our vision of climate-neutral production without net-carbon emissions by 2050. The most highly regarded organization for climate targets, the Science Based Targets initiative, has confirmed that the Lenzing Group's climate target is indeed science-based. That kind of credibility matters greatly to us – for ourselves and for our customers.
Sustainable fibers are our passion. Together with our partners, we want to create added value for people and the environment. This idea is at the heart of our sustainability strategy and the ambitious targets associated with it. We follow three strategic principles within the context of our "Naturally positive" sustainability strategy. The focus is on those areas where Lenzing has the greatest impact to accomplish a more sustainable world.
Partnering for Change - Complex global challenges call for a collaborative approach to design systemic solutions, involving many stakeholder groups. As one of the leaders in wood-based cellulosic fibers, Lenzing has a particular responsibility and an ambition to help raise the bar as regards sustainability in the textile and nonwovens industries. Transparency is a prerequisite for fostering trust and longterm relationships. With its contributions to developing industry-wide methods, tools and approaches, Lenzing helps the industry to progress on its sustainability roadmap by overcoming critical challenges.
Advancing Circularity - The company unites the cellulosic fiber cycle of its wood-based products (biological cycle) with its innovative technologies that focus on closing loops in the production and the recovery of raw materials and chemicals (technical cycles). The biological cycle starts from the renewable resource wood, which is converted into dissolving wood pulp and subsequently into fibers. Lenzing's biorefinery concept ensures 100 percent utilization of the renewable raw material wood. Wood material that is not used for the production of dissolving wood pulp and fibers provides the basis for valuable biobased products and energy. Subsequently, Lenzing's customers use the fibers in different applications. This biological cycle is closed when the fibers biodegrade or are composted at their end of life. In the technical cycle, Lenzing aims to minimize the environmental footprint and to improve resource efficiency by closing the loops of fiber production technologies with state-of-the-art recovery and reuse systems. Following the net-benefit principle, Lenzing also considers the downstream value chain steps and develops new applications. Lenzing will advance its circular economy ambitions in limiting climate change to 2 °C global temperature increase as outlined in the Paris Climate Agreement.
Greening the Value Chain - Lenzing's responsible practices and innovative products enable its customers and value chain partners to improve their environmental performance and achieve their sustainability targets and commitments. Responsible sourcing practices, water stewardship, decarbonization and sustainable innovations are the basis for Lenzing's efforts in greening the value chain. The sustainability targets for air emissions, water emissions, pollution and climate protection are a cornerstone for Lenzing's responsible entrepreneurship and act as a driver of innovation. With its contributions to developing methods and tools, Lenzing helps the industry to progress on its sustainability roadmap.
About
Company Background
The Lenzing Group stands for ecologically responsible production of specialty fibers made from the renewable raw material wood. As an innovation leader, Lenzing is a partner of global textile and nonwoven manufacturers and drives many new technological developments.
The Lenzing Group's high-quality fibers form the basis for a variety of textile applications ranging from elegant ladies clothing to versatile denims and high-performance sports clothing. Due to their consistent high quality, their biodegradability and compostability Lenzing fibers are also highly suitable for hygiene products and agricultural applications.
The business model of the Lenzing Group goes far beyond that of a traditional fiber producer. Together with its customers and partners, Lenzing develops innovative products along the value chain, creating added value for consumers. The Lenzing Group strives for the efficient utilization and processing of all raw materials and offers solutions to help redirect the textile sector towards a closed-loop economy..
Sustainability
Focus Areas
Within the three principles described above, Lenzing identified seven focus areas where the Lenzing Group substantially contributes to creating positive impacts and benefits:
Vardhman's sustainability framework follows a holistic, balanced and practical approach in addressing all three facets of sustainability — environmental, social and economic. The sustainability framework has been built on three pillars that the Group describes as:
Raw material security
Decarbonization
Water stewardship
Sustainable innovations
Partnering for systemic change
Empowering people
Enhancing community wellbeing
In order to credibly implement the sustainability strategy, supply chain transparency is a prerequisite. Lenzing sets targets in these areas to further advance its performance and positive impact. These focus areas contribute directly to Sustainable Development Goals (SDGs) described on page 25 and 26. Management approaches for all material topics are listed in each chapter of the corresponding focus area.
Viewpoint
Overall Circularity Viewpoint
The Lenzing Group strives for the efficient utilization and processing of all raw materials and offers solutions to help redirect the textile sector towards a circular economy. The Lenzing Group's business model goes far beyond that of a pure raw material producer. Together with its customers and partners, Lenzing develops innovative products along the value chain, creating added value for consumers.
The technologies developed by Lenzing aim to optimally utilize all the raw materials and to recover chemicals, water and energy, preferably by using closed production cycles. The Lenzing business model is generally based on the use of wood as a renewable raw material. Lenzing is therefore almost predestined to pioneer the circular economy as a concept of the future in industry. The Lenzing biorefinery concept has proven to be a commercially successful trend-setter for decades.
Innovation and sustainability are at the heart of Lenzing's sCore TEN strategy. Every innovation, whether it be process-, product-, or application-related, is evaluated from the very beginning in terms of sustainability. At Lenzing, innovation is driven by sustainable thinking and paying due regard to both the life-cycle perspective and the net-benefit principle. Sustainable innovations include continuous improvement of Lenzing's existing technologies and processes as well as the driving of systemic change through forward-looking solutions and business models on a large scale. Limited resources are driving solutions to a circular economy. Lenzing is continuously innovating to contribute to a resilient and circular industry.
Lenzing strives to identify and develop cross-industry business cases to make progress in instituting circularity at Lenzing and throughout the industry. With its contributions to developing methods and tools, Lenzing helps the industry to progress on its path towards a more sustainable future.
Climate change and circular economy Lenzing has an approved science-based target (SBT) and will reduce the CO2 emissions from its operations and supply chain in line with the Paris Climate Agreement. Circularity and climate change are two sides of the same coin. Lenzing strives to find synergistic solutions similar to the successful Lenzing biorefinery concept so that innovations and solutions to circular economy challenges would mitigate climate change simultaneously. With the REFIBRA™ technology, for example, fibers are produced with 10 percent less CO2 emissions than Lyocell standard fibers from Lenzing.