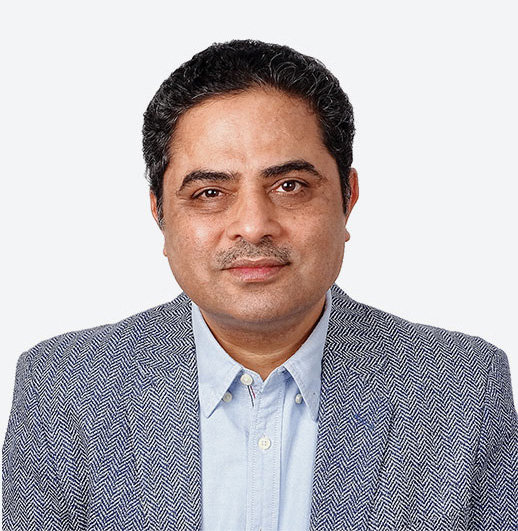 From the Chairman's Desk
Ujwal Lahoti
Chairman
With the expertise to market textile products to world class buyers, Lahoti Overseas is a well-known name for procuring quality textile raw materials. The company offers a wide range of products to the entire supply chain. The company is addressing requirements rising from environmental challenges—by offering a range of sustainable textile products. Developments in sustainable products and CSR activities are integral to the operations of the company.
About
About BACKGROUND
The company has diversified into textiles, clean energy and construction.
The company's vision is to be the one-stop shop for high-quality products and services catering to each and every requirement of customers from all over the world. "We have constantly strived to provide nothing but the best quality yarns and fabrics, and the best possible customer service."
The company undertakes CSR activities in educational and medical fields. A charitable eye hospital has been running as a joint venture with Lions Club, Karad (Maharashtra), in name of Late Rambilas Kisanlal Lahoti Charitable Eye Hospital. Th land and building have been donated by the Lahoti family, and modern equipment have been procured against CSR funds donated by Lahoti Overseas Ltd.
Around 200 eye operations are done every month of which about 150 are done free of cost. The hospital sends a van to transport needy patients in surrounding areas, and patients return the next day. All treatments, medicines, food, stay and glasses are given to them free of cost.
The company has also donated a substantial amount to a Secondary Girls School, in name of "Late Rambilas Kisanlal Lahoti Kanya Shala at Karad. The school has a strength of about 900 students. The school is well known in the area for it merit.
Initiatives
Sustainability Initiatives
Lahoti Overseas believes that sustainability is the path for the future of the textiles industry. The responsibility to create more eco-friendly products lies not just with retailers but the entire value chain. Some of the initiatives are as under:
Lahoti Overseas has partnered with large retailers like H&M and Inditex (among a few) for the supply of organic (GOTS) and Better Cotton Initiative (BCI) yarns and fabrics.
In 2009, the company started exports of organic cotton yarn. Till date, more than 20 million kg of organic cotton yarn and fabrics have been exported.
In 2010, the company was approved for OKEO-TEX for the use of less / zero chemicals and environment-friendly dyes in the products.
In 2015, Lahoti Overseas joined the BCI. Till date, the company has exported more than 8 million kg of BCI cotton yarn and fabrics.
There have been green initiatives in the field of energy too. The company has an installed capacity of 7MW in solar and wind energy.
The next sustainability initiative for Lahoti Overseas would be to adopt GRS (Global Recycle Standard) for yarns as well as fabrics. This might be the most important and effective sustainability initiative yet for raw materials made from recycled materials.