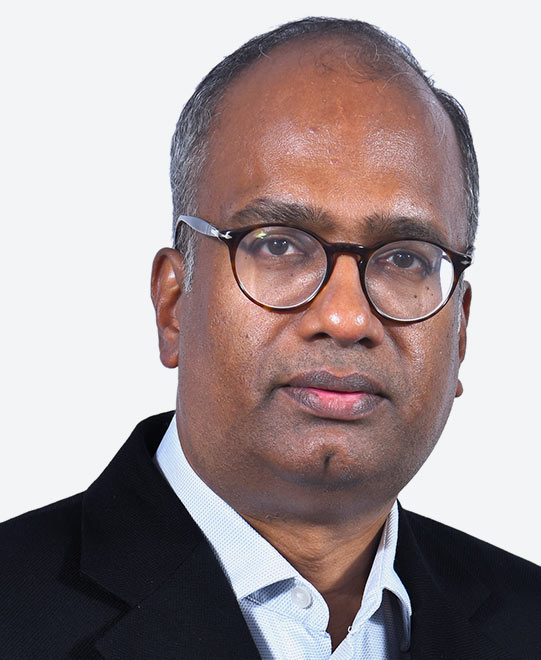 From the MD's Desk
Siva Ganapathi
Managing Director
By 2025, the population of the world is expected to grow to 8 billion people, intensifying competition for resources. Climate change is expected to impact cotton production, especially in developing countries. A growing population-led demand, coupled with increasing resource scarcity poses a significant sustainability risk. Sustainability is now on the top of the fashion agenda.
The apparel industry has several sustainability challenges. First is the high consumption of water in fibre production and fabric/garment processing. Further, apparel consumption per capita is increasing with fast fashion driving mass consumption of cheap clothes, resulting in strained resources. Second, washing and dyeing process contribute to chemical pollution of surrounding water sources, apart from posing hazard to the workers. Third, a significant amount of greenhouse gas emissions is produced during the use-phase of garments. Customers should be encouraged to wash less and at lower temperatures with reduced drying and ironing. Fourth, waste garments choke landfills and contribute to lasting pollution. Recycling and longer product life are required to tackle this menace.
The apparel industry needs to work on a sustainable apparel production value chain while educating and encouraging consumers on sustainable 'apparel use' lifecycle.
About
About BACKGROUND
Gokaldas Exports Limited (GEX) is one of India's leading apparel manufacturers and exporters, having been in operation for more than four decades. GEX has been engaged in design, manufacture and sale of a wide range of apparel products (outerwear, activewear and fashionwear) for men, women and kids. The company has been serving some of the world's biggest brands, exporting to more than 50 countries. Some of the major fashion brands and retailers it caters to are GAP, H&M, Columbia, Adidas, Zara and Puma. It has a reputation for its ethical standards and sustainable working environment.
We have 20+ manufacturing units including value-added service units, the company has a production capacity of manufacturing 30 million apparel pieces per annum. Currently, the company has a large pool of skilled manpower of over 25000 FTEs. The company has three wholly-owned subsidiaries. The company is a public limited entity listed on the National Stock Exchange of India"
INITIATIVES
SUSTAINABILITY INITIATIVES INITIATIVES
89% of global CEOs say commitment to sustainability is translating into real impact in their industry, and 87% believe the SDGs provide an opportunity to rethink approaches to sustainable value creation.
—UNGC–Accenture CEO study, 2016.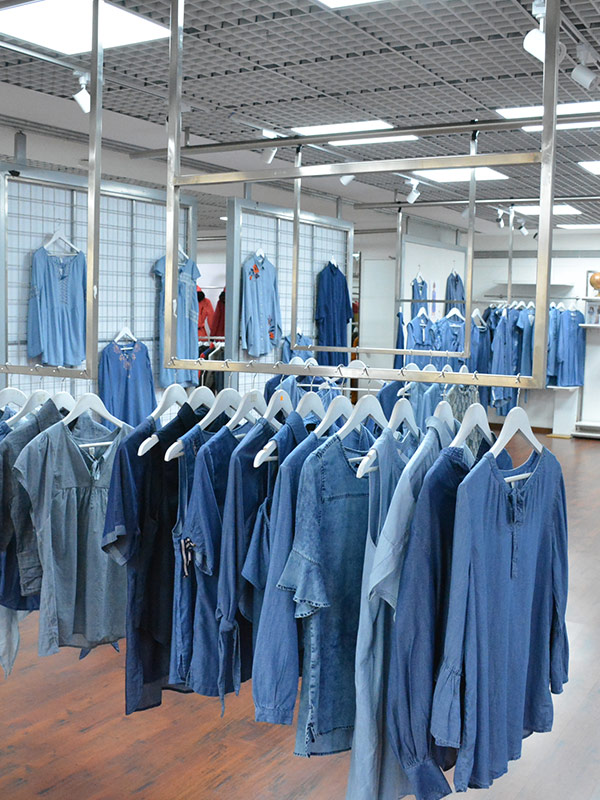 Long-term business success is integrated with an organisation's sustainability practices. The importance of sustainability and reporting can seldom be overemphasised. Through sustainability reporting customers, workforce, society, governments and even investors judge the company and its performance. "We, at Gokaldas Exports, align the strategic objectives, goals in our business model, and evaluate how the business will respond to the sustainability goals from a strategic perspective. We critically evaluate, measure and report the organisation's values and governance model, and demonstrate the link between our strategy and commitments to a sustainable global economy."
The company's strategic sustainable goal is to adopt environmental and socially sustainable work practices to increase customer loyalty and revenue, reduce spending, improve profit, attract better employees, and maintain good relationship with the community.
As a responsible corporate citizen, GEX is committed to make the world a better place. GEX's engagement in corporate social responsibility projects is aligned with national and regional priorities. The company has extended beyond mere 'cheque-writing' to a deeper engagement with the objective of making a lasting positive difference. The company believes in making initial investments where a moderate engagement from its side can translate into larger societal impact. The company is focusing on responsible engagement where it empowers beneficiaries to assume control of their lives.
With a strong focus on the transforming mindset, GEX's growth is driven through an inexorable commitment to a sustainable working environment. The company's transformation journey began with a sustainability goal in mind at every stage—from redeployment of machineries and equipment to delivering more with refurbished machines.
Energy savings through renewable sources: GEX has a strong commitment towards reducing its energy footprint. The direct-drive motor in sewing machine has a benefit compared to conventional clutch motor machine. The direct-drive motor transfers the motor power to the machine with no energy loss; so, a significant reduction in power consumption is achieved, offering remarkable economic benefits. The motor runs without vibration and noise helping reduce operator fatigue if the machine is used for a long period of time. LEDs are extremely energy efficient and consume up to 90 per cent less power than incandescent bulbs. This has helped in a significant reduction in power costs.
For greener environment, clean energy source is a way forward and we are in a phase of installing solar energy at our facilities to generate required energy and reduce global warming.
Reduced waste effluents, better water management: The company intends to make sure that long-term sustainable efforts lead to a better environment. A major initiative was taken on recycling effluents generated by washing units. The company invested in a zero-liquid discharge unit which allows it to recycle effluents of the laundry and recover water completely. The residual waste is safely disposed off to authorised vendor for further treatment as per pollution control norms. This has established the company's image as a responsible forward-looking player in the global apparel sector. Rainwater harvesting projects are in pipeline wherein most of the water will be used for the processes and remaining water will be used to recharge the underground watertable.
The company has embarked upon a series of measurable parameters that helps to communicate economic, environmental, social impacts and performance of its governance effectively.
Gokaldas has developed one of the best chemical management policies for its plants. The company has installed a check point at every stage so that each chemical is checked for characteristics. After this approval is given for purchase, storage and use of chemicals for laundry, dyeing and printing operations. Gokaldas is committed to achieve Zero Discharge of Hazardous Chemicals (ZDHC).
The company maintains a high level of transparency in usage of chemicals and shares monthly chemicals consumption information with all customers through platforms like ZDHC, Clean Chain and BVE3 (Bureau Veritas Environmental Emission Evaluator) and IPE (Institute of Public & Environmental Affairs).
As per the ZDHC wastewater guidelines, the company regularly tests the wastewater through third-party approved laboratories and the reports are made available to customers.
Gokaldas has adopted several initiatives in collaboration with customers to develop a green belt around factories. The company has planted more than 2,000 saplings, and intends to grow a mini-forest with the support of employees, their children and customers.
Benefits of sustainable measures
Internal benefits
Able to understand risks and opportunities better in operations.
Could influence long-term strategy, policy, and business plans.
Streamlined processes that helped reduce costs by 2% and improved efficiency by 12%.
External benefits
Improved reputation with customers, brands.
External stakeholders can understand the organisation's value and transparency in governance.
Reversing negative environmental, social impacts—reduced effluent discharge with installing ZLD plant, recycling water.
Viewpoint
Circularity Viewpoint
GEX believes in a  performance-based model focused on designing and manufacturing products, materials for reuse, remanufacturing, and recycling. The company finds huge opportunities to drive new and better growth and accelerate with innovation.
Sustainable Procurement: GEX promotes local sourcing of raw materials which involves less use of transportation, thus resulting in lower carbon emission. This ensures minimal generation of packaging waste. The company has innovated various sustainable practices including virtual sampling. There is a constant endeavour to convert non-sustainable product range into a sustainable one, wherein "we proactively pitch in our designs made from eco-friendly materials (fabric, trims and accessories) to our clients". With sustainable fashion gaining focus from existing customers, it becomes easy to get involved with them in our goals of sustainability. The company is closely monitoring its supply chain practices."
Building Trust: Building and maintaining trust in businesses and governments is fundamental to achieving sustainable growth. Every day, the company takes business decisions that has a direct impact on its stakeholders, such as banks, financial institutions, workforce, labour organisations and civil society. These decisions are based on an assessment of risk and opportunities using information on a wide variety of immediate and future issues. The company values sustainable processes.
The quality policy of Gokaldas Exports states that "We are committed to creating an Ethical and Respectful work place for all our employees". Our main focus in people development is on Health, Education and Skill Development. We run the Personal Advancement and Career Enhancement (P.A.C.E) Program for our workers. The program enhances the employee life skill and empower them to lead a healthy, ambitious and balanced life.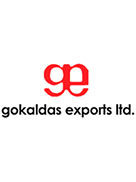 Our Location
#16/2, Residency Road,
Bangalore - 560025,
Karnataka, INDIA.