From Management's Desk
Ashish Dikshit
Managing Director, Aditya Birla Fashion and Retail limited
The key ingredient for every business today is to build a profitable business model pegged on sustainability. At the Aditya Birla Group (ABG), our goal is to be the leading Indian conglomerate following sustainable business practices across our global operations. To accomplish this, ABG has articulated a detailed Sustainability Framework, built on three key pillars: Responsible Stewardship, Stakeholder Engagement and Future Proofing. The Group's mission includes sustainability agenda, global sustainability performances, the UN Sustainable Development Goals, Indian and international best practices, industry trends, expert opinions, and a materiality mapping with the help of Forum for the Future.
In line with the ABG Vision, we at Aditya Birla Fashion and Retail (ABFRL) embarked on our sustainability journey with the launch of the sustainability program 'ReEarth - For Our Tomorrow' in FY 2012–13. The ReEarth program's aim is to give back more than what we take from our ecosystem.
What began as a mission-based approach, focusing on our own operations, is rapidly maturing in its sustainability journey. We achieved this through product sustainability, renewable resource consumption, supply chain, circularity, and strategic collaboration with global and national organisations along with memberships on global platforms. Our sustainability commitment towards our people and planet has helped us do some exceptional work that has won national and global recognition. Aiming to become net positive, we constantly work to regenerate, restore and revitalise the ecosystems and communities we operate in.
About
Company BACKGROUND
Aditya Birla Fashion and Retail Ltd. (ABFRL) is the fashion and apparel retail division of the Aditya Birla Group, a global conglomerate with USD 48.3 billion revenues and a diversified business portfolio. ABFRL's revenue as on March 31, 2019 stands at INR 8,118 crores spanning retail space of 7.5 million sq.ft. It is India's first billion-dollar pure-play fashion powerhouse with an elegant bouquet of leading fashion brands and retail formats.
As a fashion conglomerate, ABFRL has a network of 2,999 stores, and presence across approximately 24,000 multi-brand outlets, with 6,200+ point of sales in department stores across India (as on December 31, 2019). It has a repertoire of leading brands including Louis Philippe, Van Heusen, Allen Solly and Peter England, which have been established for over 25 years. Pantaloons is one of India's largest fast fashion store brand. The International Brands portfolio boasts of - The Collective, India's largest multi-brand retailer of international brands and select mono-brands such as Ted Baker, Ralph Lauren, American Eagle, Fred Perry and Simon Carter. Additionally, we entered the branded ethnic wear business with Jaypore and a joint venture with the celebrity designer duo Shantanu & Nikhil for men's wear.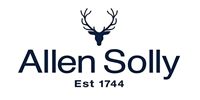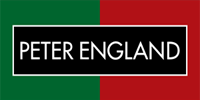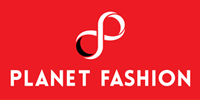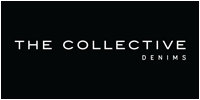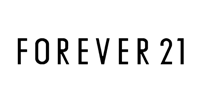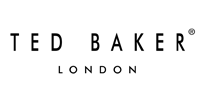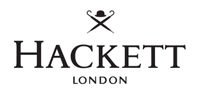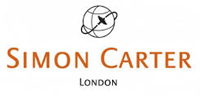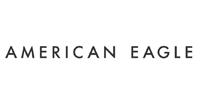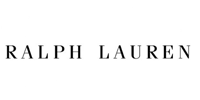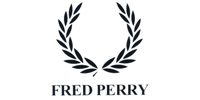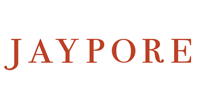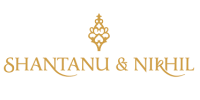 Policy
Overall Sustainability Policy
At ABG, sustainability is fundamental to all its endeavours. It echoes ABG's responsibility towards society, environment, and every stakeholder in constructing a stable and responsible foundation not only for the enterprise but the nation and the world at large.
Each of the businesses within the conglomerate is aligned to the ABG Sustainability Framework, which is based on parameters such as nature of the business and location. In FY18-19, ABRFL released the Sustainability Policy and Safety Policy that resonates with the business practices in the apparel industry.
We at ABFRL perceive sustainability as an opportunity to achieve leadership in sustainable fashion and co-create long-term value for our stakeholders. We are committed towards integrating sustainability in every business decision across our value chain. For us, sustainability is beyond just a business imperative; it is a way to redesign the future of business. We are committed to provide leadership and allocate adequate resources to materialize our sustainability policy across our business operations.
While we celebrate our leadership position in the fashion segment and continue to grow our brand equity and consumer base, we are always working towards giving back to the environment through 'ReEarth', our sustainability philosophy.
Being a customer-centric and future-focussed organisation, we recognise that consumers in India are increasingly demanding products with better environmental and social footprints. Our ReEarth sustainability program is a movement to give back to our planet what we've taken from it over the years. It is a construct that goes beyond conservation and encourages rejuvenation.
INITIATIVES
Sustainability initiatives taken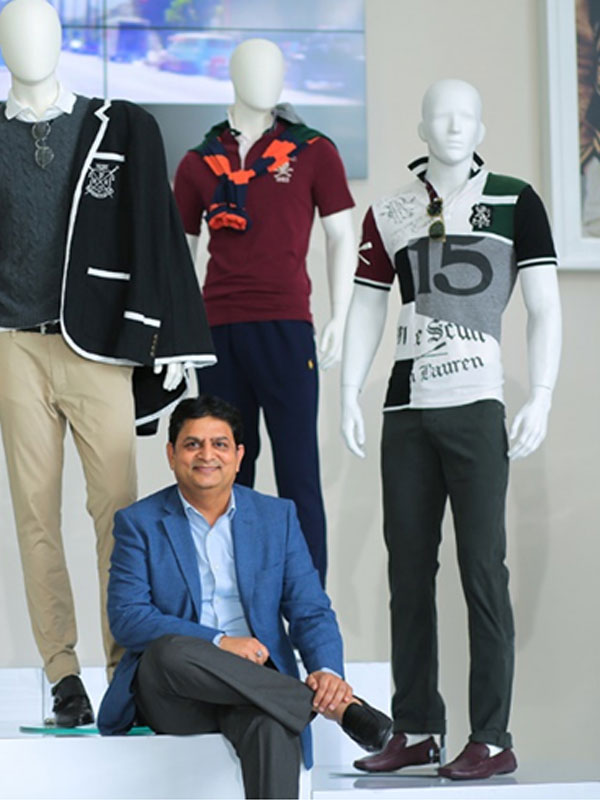 To create a successful business with sustainability as the driving force, we need to balance the ecosystem with diverse stakeholders through compassion and care. At ABFRL, our structured sustainability journey through our programme 'ReEarth - For Our Tomorrow' was initiated in 2013, with ten missions Each mission has defined annual targets, demarcated responsibilities, prescribed timelines, and an efficient monitoring and evaluation framework. Sustainability at ABFRL is a strategy that propels us towards making a better future, as we leverage new opportunities that emerge with changing times. This year, we witnessed substantial improvements (year-on-year) across most environmental parameters.
Energy & Carbon Mission:
Energy Efficiency: Reduced dependency on fossil fuel based grid electricity by 12% through our renewable energy initiatives and 9% by improving energy efficiency measures.
Renewable Energy: Additionally, 24% of our total energy requirement was met through renewable energy sources. We generated 1.1 million units (kWh) of solar power, leading to reduction of 930 tonnes of carbon emissions.
Green Building: Our manufacturing facilities spread across 10 lakh square feet area Green Building certified with IGBC Platinum certified warehouse.
Water Mission:
Reused and recycled water: About 73% of the wastewater was recycled and reused across our manufacturing units and warehouses facilities.
Renewable water: Around 37% of water used in our facilities in 2019 was sourced through renewable water sources. Approximately 43.2 million litres of rainwater was harvested and utilised for replenishing groundwater. In FY19, for the third year in a row, we achieved more than 90% compliance to the WASH Pledge Guidelines.
We have achieved significant milestones in some of our best practices
Vendor code of conduct: Over the past few years, we have focussed on integrating sustainability across our supply chain. We assess our vendors through our Vendor Code of Conduct, based on the Indian Factories Act and other global and social compliance standards, to cascade our product sustainability efforts and ensure ethical sourcing. In 2019, we audited over 200 Tier-1 vendors for compliance to the Vendor Code of Conduct.
Digital Dashboard: We also achieved a definitive milestone by launching our sustainability digital dashboard, which will significantly enhance our data accuracy, timeliness and future planning.
Micro manufacturing units: Our 'micro manufacturing units', which operate on a hub-and-spoke model and help move manufacturing operations closer to the labour. This initiative addresses not only the challenges of urban labour costs, emission reduction and labour shortage, but also provides employment opportunities for the people of rural areas, particularly for women, who have the required skills but cannot commute long distances.
Awards and Recognitions
Our sustainability commitment towards our people and planet has helped us do some exceptional work that has won national as well as global recognition.
Global Recognition
Awards & Accolades
Dow Jones Sustainability Indices (SAM Corporate Sustainability Assessment)
ESG Performance
ABFRL secured 8th position globally in DJSI – SAM Corporate Sustainability Assessment in the Textile, Apparel and Luxury Goods Sector1st position in Emerging markets
The SAM CSA methodology is used among others , to select companies for the Dow Jones Sustainability Indices (DJSI)
Presented ABFRL Sustainability Case at UN Headquarters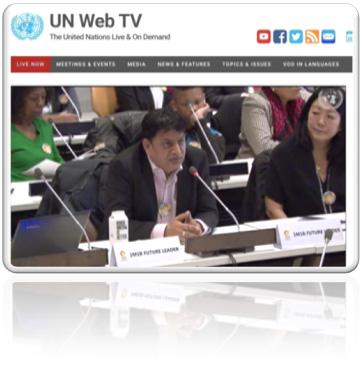 Case Study selected for UNEP & presented in OECD
Earth Chinos case study
Selected as a case study in sustainable innovation at the UN environment road testing platform
Presented in OECD conference held in Paris
National recognition
Awards & Accolades
Sustainable Corporate of the Year 2019 Frost & Sullivan and TERI Sustainability Awards 4.0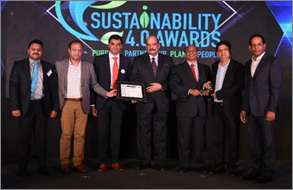 The award is assessed with taking in consideration of 4 themes
Purpose
People
Planet
Processes
CII-IGBC Green Champion of the Year
2019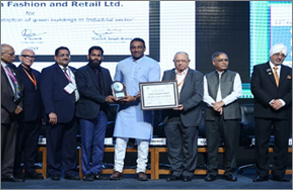 Unanimously chosen as a winner of the 6th IGBC Green Champion Award under the category of 'Pioneer in large scale adoption of green buildings in Industrial sector'.
Winner of CSR Project of the year 2019 Corporate Social Responsibility Summit & Awards 2019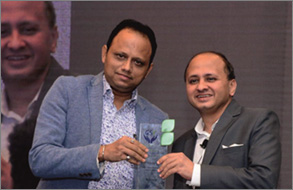 Winner of CSR project of the year award 2019 for Village Development Program
viewpoint
Overall circularity viewpoint
Circular Economy is a new way of looking at relationships between markets, customers and natural resources. It provides impetus to innovative new business models and disruptive technologies to transform the linear economic model. The linear manner of operation in the apparel sector has a high consumption of virgin resources and large amounts of material going to landfills. This exposes the sector to regulatory, reputational and market risks from stakeholders such as customers, civil society and investors. However, we embrace this risk as an opportunity to enhance resource efficiency, better stakeholder engagement, innovation, reduce environmental footprint, and pave the crucial path to be the sustainable leader in the Indian apparel sector.
At ABFRL, looking at concrete reflection of the nature of our business, coupled with the thought of giving back, brought us to the idea of the Circular Economy, which is shaping our sustainability roadmap. Circular Economy offers several benefits, including high resource efficiency, reduced waste and responsible waste management, extended product life, reduce environmental impacts, and extended producer responsibilities.
The journey of circularity for ABFRL begins from our in-house facilities. We are looking at expanding the scope and scale of our waste management interventions that we have made in our facilities to incorporate more circularity. This involves exploring possibilities to close loops of our waste streams (both apparel and non-apparel), to bring them back into our operations as reused or recycled materials. We have also explored pilots on eliminating plastic waste in transport and conduct feasibility studies to further understand the type and quantity of waste that can be reused, recycled, upcycled or down-cycled, examining both technical and financial feasibility.
planned
Circularity initiatives planned
India is one of the leading textile manufacturers globally, thereby resulting in an ever-increasing stress on the country's natural resources. An essential driving force of our operational roadmap is a collaborative approach through our network of partners that will help us address global business challenges.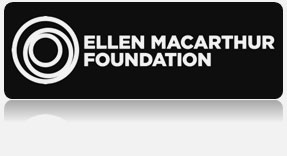 Global collaboration: Ellen MacArthur Foundation
In alignment with our efforts to move towards a circular economy, we have collaborated with the Ellen MacArthur Foundation for the 'Make Fashion Circular' initiative. This initiative is focussed on five building blocks with an aim to redesign the future of fashion:
Collectively raise industry ambition levels by setting long-term targets, aligning industry players behind them and identifying priority actions.
Reinforce complementary initiatives towards circularity and deepen their impact.
Demonstrate new ways of working by driving large-scale, cross-value-chain demonstration projects.
Inform policymakers to enable more rapid progress towards the vision.
Inspire and engage stakeholders to ensure wide promotion of the vision.
Ellen MacArthur adopts a collective and result oriented approach, engaging leading organisations and think-tanks across various platforms for re-thinking and co-creating innovative solutions.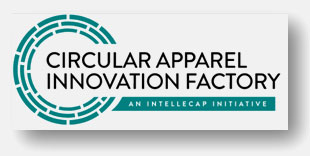 National level collaboration: Circular Apparel Innovation Factory (CAIF)
ABFRL has partnered with CAIF with an aim to accelerate sustainable fashion concept and build an industry-level platform for circular textile eco-system. This collaboration intends to bring forth ideas and innovation to add more strength to our pioneering work around sustainability.
Through this joint-initiative, we aim to demonstrate our commitment to shift the Indian apparel industry from its current 'take-make-dispose' approach, to one that encourages the use of sustainable material, maximize utilization of clothing and textile and further create, collaborate and mainstream the conversation around circular economy and sustainable fashion.
BetterThanPlastic challenge launched recently
The #BetterThanPlastic Challenge, a collaboration between ABFRL and CAIF, involves innovators, manufacturers and start-ups across the globe to propose alternate packaging solutions that do not add to landfill waste.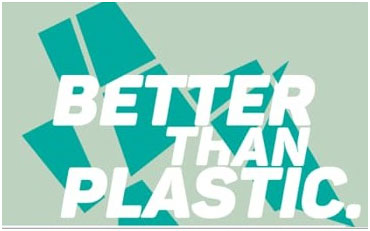 Other initiatives
At ABFRL, we are constantly and continuously engaging with different stakeholders and adopting innovative approaches for creating a sustainable business model and encouraging circular practices. Some of the initiatives include:
We have also explored pilots on eliminating plastic waste in transport by shifting to collapsible plastic crates from corrugated boxes. We will also conduct feasibility studies to further understand the type and quantity of waste that can be reused, recycled, upcycled or down-cycled examining both technical and financial feasibility.
We have significantly moved ahead in our transition to the circular economy through our share happiness takeback programme and the achievement of our zero-waste to landfill mission.
We have taken an integrated approach to our product development process - integrating technology, the Higg index assessments, our sustainability policies, certifications from external agencies such as Better Cotton Initiative (BCI), Global Organic Textile Standard (GOTS), Global Recycle Standard (GRS) and Organic Cotton Standard (OCS).
We aim to adopt the Extended Producer Responsibility (EPR) approach through which producers are urged to establish an efficient end-of-life waste management system which would include, collection, segregation, treatment for proper recycling and recovery.
We have taken the lead for sustainable cotton by supporting the Cotton 2040 initiative, to enable a systemic in the global cotton industry towards sustainable cotton, by integrating and accelerating action for sustainability. It includes a cross-industry partnership of leading international brands and retailers, cotton standards, industry initiatives and other stakeholders across the supply chain, working to:
Maximise and accelerate current sustainability initiatives in the global cotton industry, to drive more sustainable cotton into the mainstream.
Align efforts in four priority areas for action, to ensure their collective impact is more than the sum of their parts.
point of view
Products from sustainability
We at ABFRL believe that sustainability needs to be encapsulated within our products, for which we strive to infuse sustainability in every strand of fibre, in every production process, and in every business decision.
To this effect, we have collaborated with Cotton 2040, with an objective to increase the sustainable cotton consumption in our products, improving smallholder resilience & making traceability of cotton easier. We have also developed the CottonUP practical guide to demystify sustainable cotton concepts, which has helped develop and implement sourcing strategies across multiple standards such as BCI, Organic cotton, fair trade etc.
Product Responsibility is driven at ABFRL through four vital pillars:
Innovation and development:
Since our inception, we have been positively influenced by innovation in our product development and have brought significant changes in organisational design and service delivery, which is essential for our long-term growth.
Innovation is driven through our centres of excellence. Our own manufacturing units are equipped with the latest technologies to produce best quality products, optimise resource consumption, meet changing expectations and deliver high-value to our customers.
Product – Sustainability Attributes:
We are transitioning to a product-centric sustainability approach. Our management method to drive-in product sustainability is the 'Sustainable Attributes' approach. We have defined that a sustainable product has five attributes - Production, Packaging, Raw Material, Farm & Factories and People. Setting targets around these attributes is one of the crucial ways in which we drive product sustainability. On our path to being truly sustainable, we are also working on packaging products responsibly. Hence, we are working to eliminate plastic from our product and transport packaging.
Supply chain:
Another area where we enhance product sustainability is by supporting our vendors to adopt a sustainability driven culture. Through our Vendor Code of Conduct, we cascade our product sustainability efforts and ensure ethical sourcing, which is based on the Indian Factories Act and other global and social compliance standards. Some of our key vendors are also assessed on the Higg Index's Facility Environment Module. These assessments and codes reduce supply chain risk and reduce product intensity.
Customer centricity:
Customers expect that the products they buy from us are responsibly sourced and manufactured, and of high-quality. We ensure to continue our product journey with customers, post sales, by engaging with our customers through feedback mechanisms. Feedback mechanisms are present to collect customer feedback at the point of sale and during the use phase.
BCI Cotton


ABFRL has partnered with Better Cotton Initiative (BCI) for sourcing Sustainable cotton as an integral part of our commitment to establish sustainable ecosystem. BCI provides guidance to farmers on sustainable practices and give assurance to buyers that they meet certain requirements. This initiative is helpful on minimizing and wherever possible eliminating consumption of fertilizers and pesticides to mitigate the adverse impacts caused to water bodies, soil and natural habitats.
Benefits:
Better Cotton Initiative exists to make global cotton production better for the people who produce it, better for the environment it grows in, and better for the sector's future, by developing Better Cotton as a sustainable mainstream commodity. It is a holistic approach to sustainable cotton production covering all three pillars of sustainability - environmental, social and economic.
LIVA Eco Fiber:
The soft and fluid Liva fabric is a blend of man-made and natural fibres, that leaves little impact on the planet from production to end use. Upgradation of normal LIVA to Rayon LIVA ECO is an example which has greater benefits toward our eco system.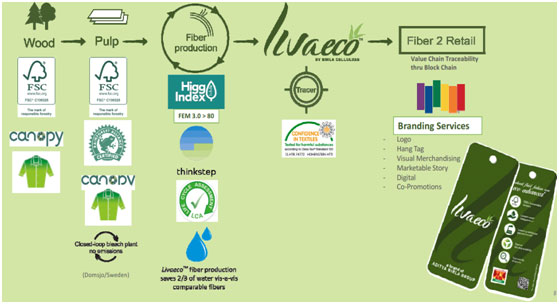 Benefits:
Fibres are made from wood sourced only from FSC certified forests who follows the principle of Sustainable Forestry Management.
Has low Environmental footprint:
Relatively less water consumption vis- a- vis other natural fabrics.
Low GHG emissions when compared to other natural fabrics
Journey of every Liva ECO tagged garments can be traced to its Origin as this new fibre has unique molecular tracer inside the fibre for source verification at all stages- making easy to check the fibre genuinely. It also has Supply chain traceability through Block Chain that means we can track this fibre from forest to Garment last stage.
Recycled Polyester:
Polyester is a manmade fiber, synthesized from petrochemical products however it is not a sustainable textile option, as raw material come from crudes oil & it is does not biodegrades easily. Recently recycled polyester has become very popular & preferred fiber being able to successfully recycle bottles into fiber. It can be either mechanically or chemically recycled, with feedstock consisting of either pre- or post-consumer waste that can no longer be used for its intended purpose. Using more recycled polyester reduces our dependence on petroleum as the raw material for our fabric needs.
Benefits:
It reduces PET bottles landfill, and thus reduces soil contamination and air and water pollution and requires less energy than virgin polyester.
Garments created from recycled polyester aim to be continuously recycled with no degradation of quality, allowing us to minimize wastage. This means polyester garment manufacture could potentially become a closed loop system.
Manufacturing Process: -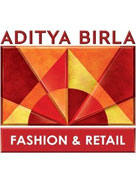 Our Location
Piramal Agastya Corporate Park,
Building 'A', 4th and 5th Floor,
Unit No. 401, 403, 501, 502,
L.B.S. Road, Kurla, Mumbai - 400 070