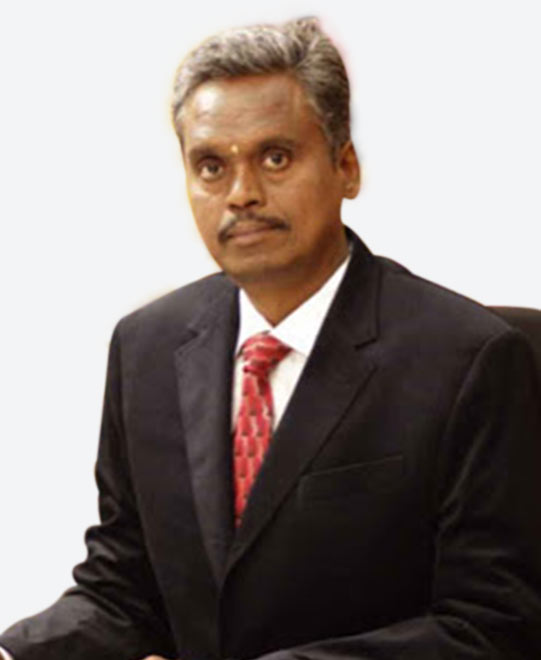 From the MD's Desk
PPK Paramasivam
Managing Director
We—SCM Garments—are one of India's biggest manufacturers and exporters of knitted garments based in Tiruppur and our long-standing vision has been to manufacture products in a sustainable way using renewable energy, thus establishing a green environment.
Reducing carbon footprint in products and customer satisfaction being of paramount importance, we have achieved these by complying with applicable environmental regulations by implementing appropriate technologies to minimise pollution. We have also created awareness among our employees towards minimising waste through effective training.
As part of our sustainability initiatives, we have invested in cold pad batch dyeing range which helps not only in savings of water but also less usage of salts, thus reducing the volume of effluents. We are also one of the few companies which have been recognised for an efficient ZDHC by customers.
By 2022, we have effective plans to go from an 80 per cent renewable power to 100 per cent in all areas concerned with production. Also working towards a greener Earth, we have successfully planted 7,500 trees and maintain them with effective reforestation of Tiruppur.
About
Company Background
SCM Garments Private Limited was established in 1989, with a vision to manufacture products in a sustainable way using renewable energy, thus creating a greener environment. Based in Tiruppur, SCM Garments is one of India's biggest manufacturers and exporters of knitted garments.
SCM is the ultimate destination of superlative apparel that is knitted with immaculate quality and strong values. As an export arm of Chennai Silks, the group creates an experience where passion and purpose come together. The group leverage robust research and advanced technologies, which makes it,  "A fibre to fashion company." SCM is a renowned name in the textiles industry for the quality and efficiency of its sustainable products
Our Policy
Sustainability Policy
SCM, as an organisation, is committed to preserve and enrich the environment. To control the environmental, social and economic impacts of the textiles industry, the industry is chasing a more sustainable future. The Group is striving to operate more sustainably. SCM believes that going green and being eco-friendly is the way to the future.
SCM has the following policies to preserve and enrich the environment during the manufacture of readymade garments:
Environmental compliance:  The SCM Group, complies with applicable environmental laws, regulations, standards, and other requirements.
Advanced technology: SCM embraces advance technologies to minimise pollution.
Promoting natural resources:  SCM promotes natural resources through efficient conservation.
Forestation and social forestry:  SCM is planting and protecting forests to keep the environment clean. It believes in the management of forests for the benefit of local communities. This includes aspects such as forest management, forest protection and afforestation of deforested land.
Reviewing environmental performance:  SCM ensures continual reviews to measure the improvements in environmental performance.
Create awareness:  The Group creates awareness on minimising waste and discharge through effective training of all employees.
SCM celebrated the last World Environment Day by conducting a mono-act drama about the importance of forestation and water savings. The Group had planted 6,800 trees till last year in Vanathukkul, Tiruppur, and in the last year an additional 750 trees were planted.
Intiatives
Sustainability Initiatives
SCM Garments strives to generate exponential value for the company, people and planet. With path-breaking initiatives, the Group discovers new experiences. SCM has effective plans to go from 80 per cent renewable power use to 100 per cent in the entire production in 2020.
SCM has taken the following initiatives towards sustainability:
Cold pad batch dyeing range: The company has invested in cold pad batch dyeing range to save on water and less usage of salts, thus reducing the volume of effluents. The group is one of those very few which have been recognised for an efficient ZDHC. Cold pad batch dyeing is an eco-friendly and high-quality dyeing method for woven and knitted cellulosic blends and cellulosic Lycra-blended fabrics. The process removes salt from the effluent, reduces the use of water, energy, and reduces the volume of effluent and occupies less space on the production floor. SCM is committed to reducing its carbon footprint through science-based target initiatives, and the group is working on it to set our target on CO2 reduction.
Heat recovery system: SCM installed a heat recovery system in 2018. This way, the Group has saved 805 tonnes of CO2 emissions every year. The Group has also increased the usage of renewable energy to 75 per cent with the help of windmill projects of 2.1 MWH capacity.
Cooling tower: SCM has installed a cooling tower with a 22 per cent faster cool rate than earlier. Cooling towers are saving around 60 per batch and bring permeate water temperature from 34 degrees to 28 degrees. Usually, the machine takes 25 litres for cooling without cooling towers, compared to 18 litres with the cooling tower, which helps in reducing CO2 emissions by 105 tonnes per year.
Evaporator condensate: The separation of evaporator condensate has increased boiler efficiency and reduced the CO2 emissions by 390 tonnes per year.
The Group has embedded sustainability in all the units.
SCM Spinning Mills: SCM Spinning Mills have carved a niche in producing auto-coned SIRO-cleared cotton yarns for both normal and organic range of warp and hosiery applications. The entire production process of superior quality yarn includes from a contemporary blow-room and advanced machines for carding, combing, and drawing to high-end cone winding machinery and the auto-coned.
SCM Textile Processing Mills: SCM Textile Processing Mills is an eco-friendly dyeing and printing unit which complies with the Oeko-Tex 100 standards. Mills are equipped with advanced, sophisticated mercerising machines, soft-flow machines and bleaching systems that facilitate smooth processing procedures. A modern effluent treatment plant, zero discharge waste, water recovery plant and reverse osmosis technology are also available.
SCM Knitting Mills: SCM Knitting Mills is spread over a vast area with a highly integrated infrastructure for manufacturing knitted fabrics and have been tirelessly striving towards newer horizons and growing consistently with each passing year. Keeping pace with modernisation and rapid technological development in the field of ring knitting, the Group aims to be the best in the market.
Over All
Circularity View Point

SCM is dedicated and committed to a circular business model. The Group's focus is on producing high-quality products by using the minimum of new resources. SCM's commitment to sustainable development goes beyond operating boundaries. The Group has its wind and solar energy plants to produce energy used in the production of garments contributing to a greener and better tomorrow.
At SCM, every fabric is made from 100 per cent organic cotton. The Group is strongly committed to preserving the environment through small actions in manufacturing garments. SCM keeps on introducing several innovations in packaging that uses recyclable material and eco-friendly materials. The Group seeks internal and external perspectives to reduce the carbon footprint on planet earth. SCM ensures that every process in manufacturing garments are eco-friendly and go towards sustaining a greener and cleaner environment.
Initiatives
Circularity Initiatives
SCM has taken many circular initiatives to uncover the new potential of production. These include:
Heat recovery system: SCM has installed heat recovery systems to recover heat from effluents. The reduction of heat in effluents increases the performance of biological treatment. The system uses hot water for dyeing; so, steam consumption is very low compared to fresh cold-water usage. This way, the group saves 1.1 tonnes of average coal per day, and CO2 emission is reduced by 805 tonnes per year.
Condensate recovery system: SCM collects all trap condensate from the heat exchanger with a condensate flash vessel system. The quantity of flash steam generated is 82 kg per hour. With flash stream recovery, the feedwater temperature will rise by 18 degree Celsius and cause 6 per cent reduction in makeup water requirement. By implementing a condensate recovery system, SCM saves about 750 kg of coal per day, and reduces CO2 emissions by 1830 kg per day and 549 tonnes per year.
Reverse osmosis: At SCM, reverse osmosis recovery has increased up to 95 per cent. Steam consumption has decreased from 0.14 kg/lit to 0.27 kg /lit, MEE steam consumption has reduced up to 30 per cent. Reverse osmosis has also reduced CO2 emissions by 580 tonnes per year.
Salt recovery system:  SCM recovered 70 per cent of salt from the mother liquor. It reduces the temperature up to 5 degrees. For maximum salt recovery, 98 per cent of the recovered salt is used in dyeing and helps in reducing this by 1018 tonnes per year.
Products
Sustainable Products

The Group strives to serve high-quality products that meet the needs of customers, businesses and the planet. The Group uncovers new experiences with world-class products by embracing sustainability into every aspect. SCM Garments is well-poised to cater to international markets with world-class quality garments. SCM's vertically integrated infrastructure has been instrumental in taking the company to new global heights. The Group has always been known for the impeccable quality of its garments as stringent quality control is exercised right from the raw material to the finished product.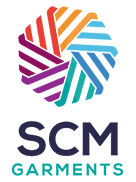 Our Location
57, V.O.C Nagar(South), Valayankadu, Tirupur,
India – 641 603