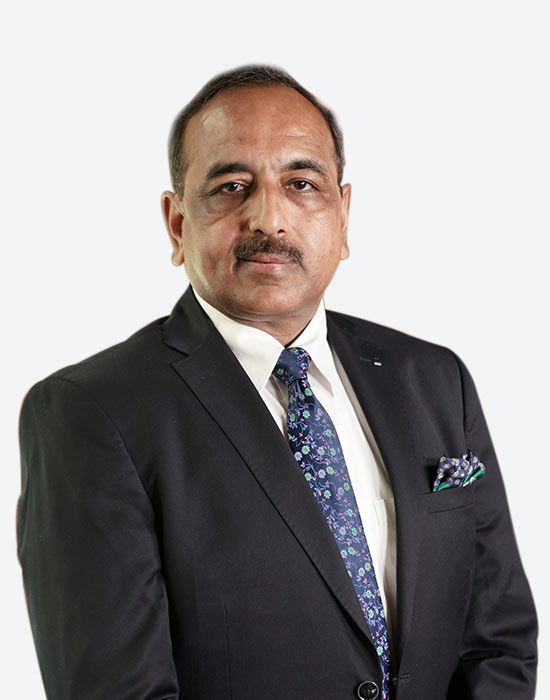 From the Business Head's Desk
Mr. Rajeev Jain
Business Head- Yarn
We, as the LNJ Bhilwara Group, began as a small textile mill in Bhilwara in the 1960s, and in sixty years have become a leader in the domestic and international textiles industry transforming Bhilwara into one of the most important textile hubs in India.
The Group's success is based on the union of traditional values and an inherent sense of selfreliance and adaptability. And, as a leader in the domestic and international textiles industry, our innovative mindset and visionary approach has blessed us with associations across the globe. We understand our customers' and our planet's needs all the same. To do our best, we constantly execute strategies to produce high-quality yarns and, at the same time, reduce our carbon footprint. Our understanding of environmental and social issues and the way we handle them at company facilities around the country are deeply rooted in a sustainability policy that we have assiduously followed even before it was penned down as one. Sustainability is a question of values.
About
Company Background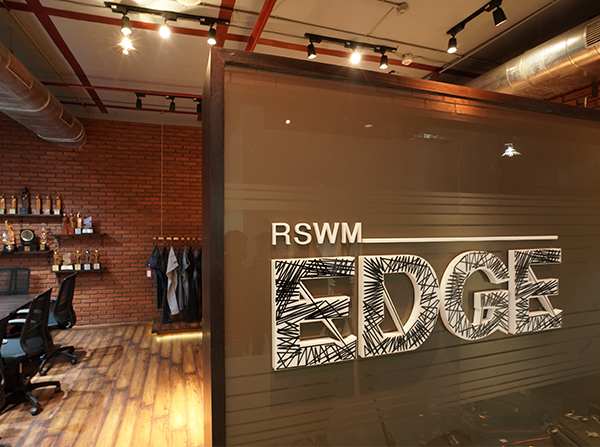 Founded by LN Jhunjhunwala in 1961, the LNJ Bhilwara Group is today a diversified conglomerate with holdings in textiles, graphite electrodes, power generation, power engineering and information technology services. With more than 20 production units, all strategically located in India, the US$1 billion group of companies employs over 25,000 people.
The Group's diverse range of products are used in many different markets worldwide. The yarns and fabrics can be customised for high-end fashion apparel and activewear. With our advanced technology in fire retardancy, bacterial resistance and moisture control, we create fabrics and yarns suitable for uniforms for students and government professionals as well as protective wear for military personnel and other high-risk professions. We also specialise in home and commercial interior textiles used for curtains, carpets, bed covers and upholstery.
RSWM Ltd, the flagship company of the LNJ Bhilwara Group, is one of the largest textile manufacturers in India and exports to over 78 countries around the world. Its 10 manufacturing plants, with 505,000 spindles and 176 looms, produce high-quality cotton, melange, synthetic and novelty yarns, along with suiting and denim fabrics.
Specialising in poly-viscose blends, LNJ Fabrics, the fabric division of RSWM Ltd, provides the fashion, protective wear and interiors markets with 15 million metres of fabric per year. Its two branded collections, Mayur and Cannello, are sold worldwide.
RSWM through LNJ Denim, the denim fabric manufacturing facility, produces 25 million metres of fabric annually in both traditional and innovative constructions and blends. RSWM's Kharigram unit has one of the highest spindlage (1.67 lakh ring spindles) for any single Indian manufacturing facility.
Policy
Sustainability Policy
The LNJ Bhilwara Group has diligently and consistently invested in the preservation of the environment for close to six decades through the activities undertaken by various Group entities. The sustainability initiatives of the Group are not guided by legal or regulatory requirements alone, but are rooted in its core values. Scope and Mission: The Sustainability Policy applies to all companies and entities of the LNJ Bhilwara Group, and also its employees at all locations. The Group is committed to giving back to the nature more than what it draws from it (nature) in all spheres of the business. The Group's sustainability strategy works around the 3Es: Equity, Environment and Economics. Strategy: The sustainability strategy of the LNJ Bhilwara Group revolves around three prime components: People Connect, Processes and Environment.
People Connect involves two elements:
Educating all employees about sustainability by conducting seminars, workshops and discussion forums;
Ensuring a safe and motivated work environment for all employees. Processes comprises four elements:
Reducing consumption of fossil fuel for travel or generation of power;
Curbing unnecessary travel by using audio / video conferencing tools;
Designing the offices and buildings in a way to use natural light and air to reduce energy consumption;
Recycling plastic, paper, metal or any other product that is reusable.
Environment entails six parameters:
Harvesting rainwater for usage in all operational activities;
Avoiding use of bottled water by replacing the same with recycled water for drinking purposes;
Reducing energy consumption through the installation of energy-saving devices;
Avoiding printing on paper of any report or document through the usage of more emails and shared e-reports;
Encouraging usage of dishware utensils rather than disposable items;
Encouraging planting of trees inside the Group's facilities, as also the areas around them.
Initiatives
Sustainability Initiatives
The sustainability initiatives of RSWM Ltd can be broadly classified into three areas: water management, energy conservation, and recycle & waste management.
Water management: The company offers fabrics dyed with advanced techniques that use less water and chemicals.
To round out the efforts, all post-process water is treated in the company's own effluent treatment plant and further purified via reverse osmosis before returning it to the environment cleaner than before. In all, 1350 kilolitres of water is saved everyday.
Energy conservation: The LNJ Bhilwara Group continues to invest in renewable energy sources, and has successfully commissioned two hydro and wind power projects along with a rooftop solar power plant, aggregating a total of more than 300 MWs. About 800,000 tonnes of CO2 emissions are reduced annually through these measures.
Recycle & waste management: The company offers recycled yarns in its fabrics. The state-of-the-art Garnett machine efficiently breaks down post-consumer waste fabrics and converts them into new usable fibres. RSWM is weaving new fabric while eliminating excess waste from landfills. As a result, 30 tonnes of fabric is recycled per month.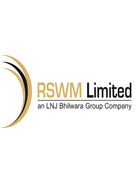 Our Location
RSWM Limited
Bhilwara tower, A-12, Sector - 1,
Noida 201301 (NCR), Delhi, India.