Find the complete value chain of technical textiles,
nonwovens & composites
Fibre & Yarns

Machinery

Composites

Nonwovens

Bonding Techniques & Solutions

Technical Fabrics

Coated Textiles
Be a part of the 7th edition of Techtextil India, a leading trade fair that will exhibit new product innovations and technologies from 200 companies in the commercial capital of Mumbai. The show will be the focal business point for leading brands like Supreme Nonwovens, Park Nonwovens, Ginni Nonwovens, Suntech, Reliance, Aditya Birla Yarns, Saint Gobain, Jushi and many other companies looking to directly interact with potential buyers from 12 industrial segments:
Medical and hygiene
Agriculture, aquaculture, horticulture and forestry
Building and construction
Automobiles, shipping, railways and aerospace
Property and personal protection
Industrial fabrics
Household textile, floor coverings and furniture
Clothing and footwear
Leisure and sports
Packaging
Environmental protection
Civil engineering, road construction and Geo textiles
Others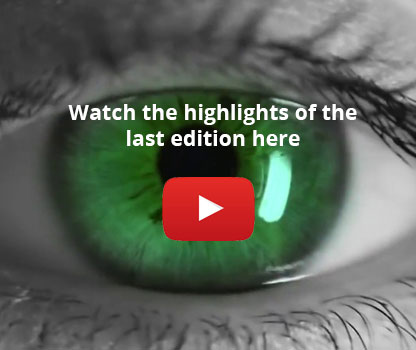 Fringe programs:
Technical seminars and live product demonstrations to help you learn about the new industry trends
8th edition of Techtextil symposium, a well-established seminar, will connect you with industry thought leaders
Featured Exhibitors at 2019

& many more...
Visitors from last edition have reviewed us
I have attended the previous editions of Techtextil India. My company is into automotive and nonwoven filtrations. We are looking for some latest innovations that are displayed here. We did like a few solutions and plan to source. We will surely visit the next edition of Techtextil India.
Shivaji Chavan, Plant Head, Automotive Components by Supreme Group
We are into manufacturing of technical textiles and a regular visitor to Techtextil India. Visiting the show helps us gain new ideas for products developments and build new business relations. The exhibitor participation and visitor footfall looked better this year at the fair. I will definitely visit the next edition of Techtextil India.
Sandeep Gaikar Director, TechFab Corporation
My main purpose of visiting Techtextil India is to make new contacts and check out new products and innovations displayed here. Ever year Techtextil India offers technological advancements of products with new product launches. Few product advancements I found interesting were spacer fabric,coating applications and moisture retaining fibres and I plan on using these products in the future.
Anuj Agarwal, Director, Symbolic Fabtex Pvt. Ltd.
2017 show glimpses