SUSTAINABILITY GOES CIRCULAR
Circular Economy is an idea, and Circular Fashion is an extension of that very concept. Circular Fashion is based on the fundamental principles of circular economy and sustainable development, and concerns the entire lifecycle of a fashion product-from design and sourcing, to production, transportation, storage, marketing and sale, as well as the user phase and the product's end of life.
Since 2014, when the term 'circular fashion' was first coined and inserted into common parlance, it has gained currency and imparted an entirely new meaning to the concept of 'sustainable fashion' or, to be precise, the way of looking at fashion as a sustainable economic activity.
The linear process of the fashion economy is passe; and as the framework of the Ellen MacArthur Foundation puts it: The circular economy refers to an industrial economy that is restorative by intention; aims to rely on renewable energy; minimise, tracks and eliminates the use of toxic chemicals; and eradicates waste through careful design.
Five years hence, it is not an abstract 'idea' anymore-it is an implementation process that is being increasingly followed by leading brands and retailers. The grappling over the term 'sustainability' has eased: members of the textiles-apparel-fashion industry are coming to terms with the fact that sustainability needs to mean circularity.
"Discard The Make, Use & Dispose Approach"
icons
20% of all freshwater
pollution comes from
the textiles industry
icons
As many as 2,000
carcinogenic chemicals
are produced by a textiles
factory
icons
Air is polluted by
the release of carbon monoxide,
sulphur dioxide and
Nitrous Oxides
icons
Dyes, scrap metal
and wastewater sludge
contaminate the soil if
released untreated
icons
500 gallons of water
are used to produce cloth
for manufacturing
just one sofa
The Idea of Sustainability
Circularity
Title Sponsor

Concept Sponsor

Elite Sponsor



The Answer: Sustainability Compendium
Our annual compendium is a repository of case studies, benchmarks and best practices-it is a volume of invaluable information that any decisionmaker would want to have within hand's reach.
Be a part of Our Initiative
Be a part of the Global phenomena

Visibility across multiple platforms

Offline & Online brand awareness

Wider reach & circulation

Showcase your products and sustainable
manufacturing process
Promotions in major Sustainability Events and Conferences
Who should Participate?
Manufacturers producing sustainable range of products or using sustainable methods
Organisations following sustainable & ethical business practices
Businesses that re-use or recycle & even who manage the disposal of waste effectively
Certification bodies & quality inspection agencies offering certifications related to sustainability & environment protection
ETP or waste water treatment technology providers
Brands & Retailers that believe in sustainable sourcing
Businesses that care & contribute towards their social responsibility
Past Features









Testimonials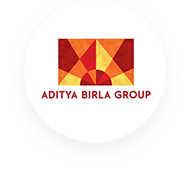 The Sustainability Plus Compendium 2014 has much better appeal in terms of concept, content and design. It judiciously covers a broad spectrum of industries across the textile value chain, and gives deeper insights into the subject of sustainability. Increasing consumer awareness has driven the industry to integrate Sustainability into their vision statements.The Sustainability Plus Compendium is an outcome of well coordinated team work of...
Amit Dayal
Asst. Vice President & Head Marketing
Thai Acrylic Fibre Co Ltd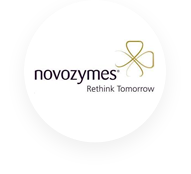 Featuring in the Sustainability Plus compendium makes very good sense to our company, as I feel we are both amongst peers and potential partners. It's all very nicely done.
Ms. Malene Strarrup
Communication Manager, Textile & Wastewater
Novozymes