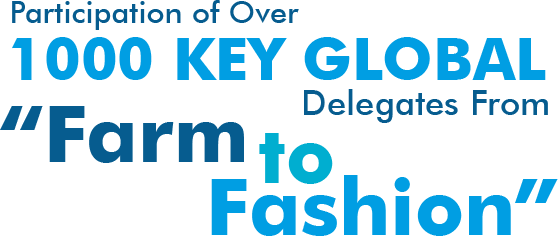 Confederation of Indian Textile Industry (CITI) has completed 60 years of its service to the industry and nation in the year 2018. To celebrate this important occasion,
CITI is organizing CITI Global Textile Conclave on 27th & 28th November 2018 in New Delhi as part of its Diamond Jubilee Celebrations. The theme of the event is "Disruptions and Innovations for Sustainable Growth".
During this two-days long event, interactions with global T&C businessmen, buyer-seller meet, exhibitions, award function, launch of special publication and reports covering the entire journey of the CITI and T&C industry will be showcased. It will in nutshell cover the entire textile value chain from "FARM to FASHION" and will be one of the largest ever Textile Industry event.